Our Casual Classics series brings our world-class roster of musicians outside the concert hall and into the community. Get to know these artists in an informal setting, and bring a friend to introduce to the Lakes Area Music Festival! Most events are outdoors, free, and no tickets required.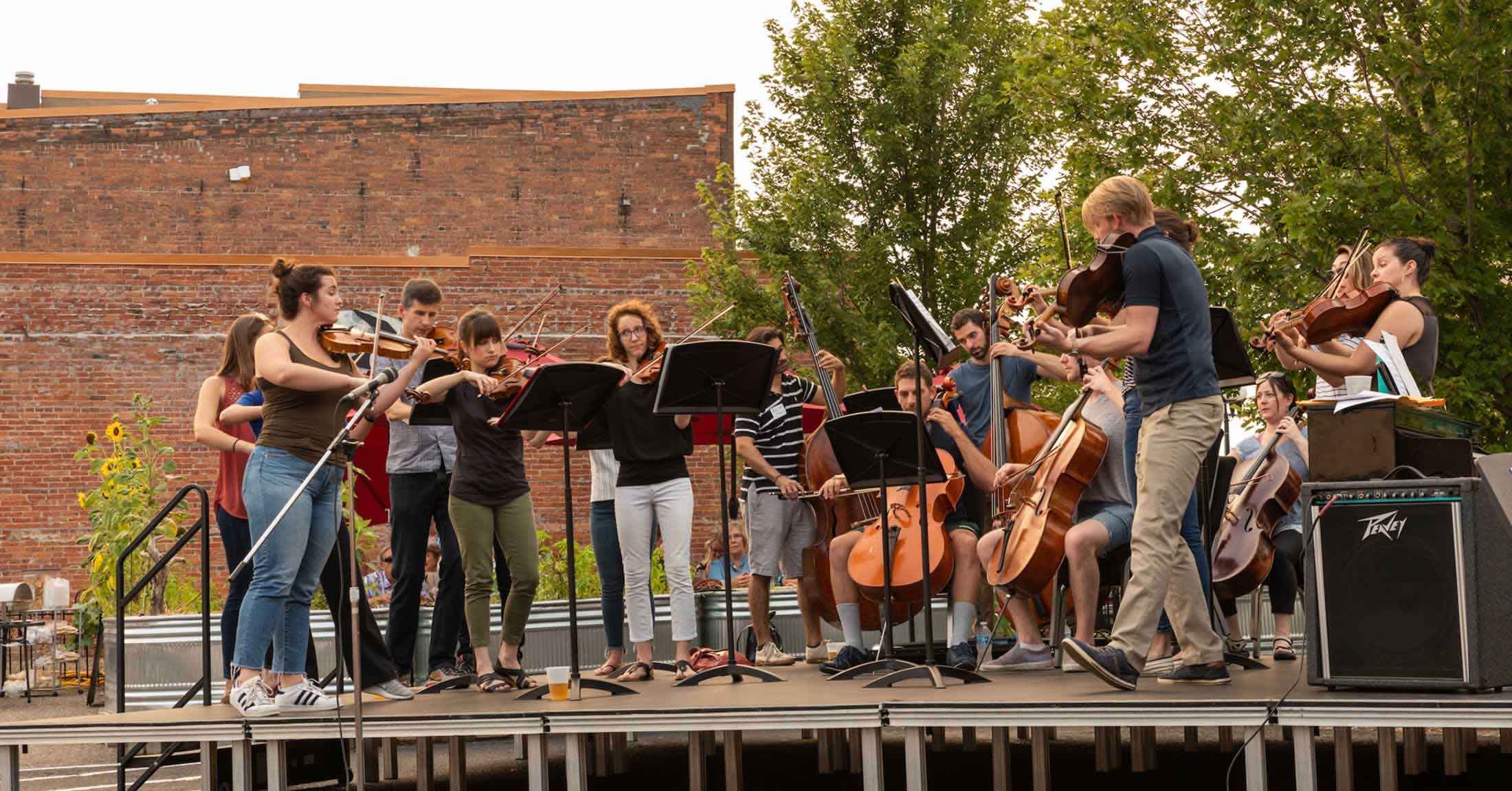 Downtown Block Party
7:30PM, Wednesday, August 9, 2023
Join us for a block party in the heart of downtown Brainerd! A string orchestra will play pop music and familiar classical favorites. Bring a chair and grab a beer at Sage on Laurel, and enjoy music outdoors. Free and open to the public; no tickets required. Presented in partnership with Brainerd Restoration.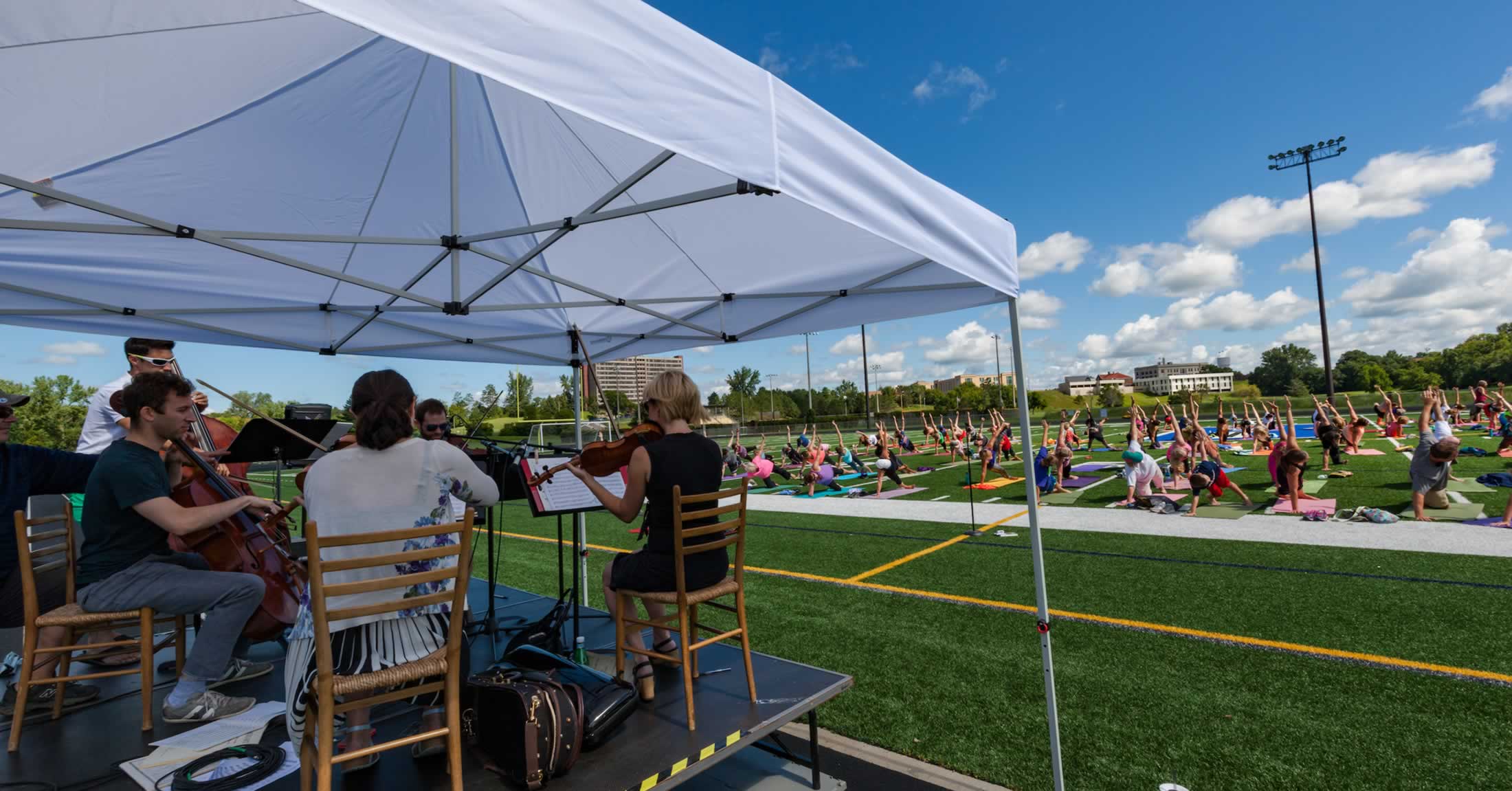 Yoga + Live Music
10:00AM, Saturday, August 12, 2023
Music, meditation, and fitness come together in this hour-long outdoor yoga class guided by Jennifer Smith of Nisswa Yoga. Sun salutations under the morning sun, with music provided by a quintet of LAMF musicians from around the country. All levels are welcome! Donation based and open to the public; pre-registration recommended.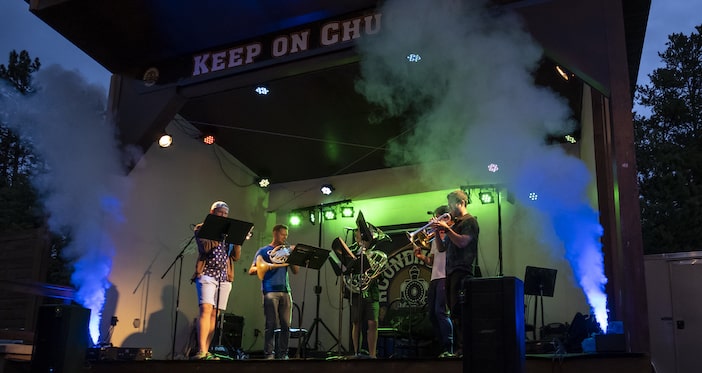 Musicians Night Out
7:00PM, Thursday, August 17, 2023
A perfect pairing: Beethoven and Beer! Our Musicians Night Out is a chance for our musicians to let loose playing music with colleagues and friends, new and old. Grab a pint and chat with musicians from around the world between sets of informal chamber music sight-reading performances outdoors at Roundhouse Brewery in Nisswa. Free and open …