For over a decade the Lakes Area Music Festival has been a rapidly growing, essentially component to the vibrant cultural landscape of Minnesota. We believe everyone deserves access to world-class music, and we bring our mission to all ages through performances, education programs, and unique outreach activities.
Planned giving is about finding smart ways to enable you to make significant contributions to the causes you care about most. And it's for anyone, regardless of age, income, or assets.
A core value of our organization is sustainability– making sure that our mission is a long-term catalyst for positive change. One of the easiest and most important ways to support our sustainable future is with a planned or deferred gift. By considering your philanthropic legacy and establishing a gift to the Lakes Area Music Festival today, you ensure a lasting difference for future generations.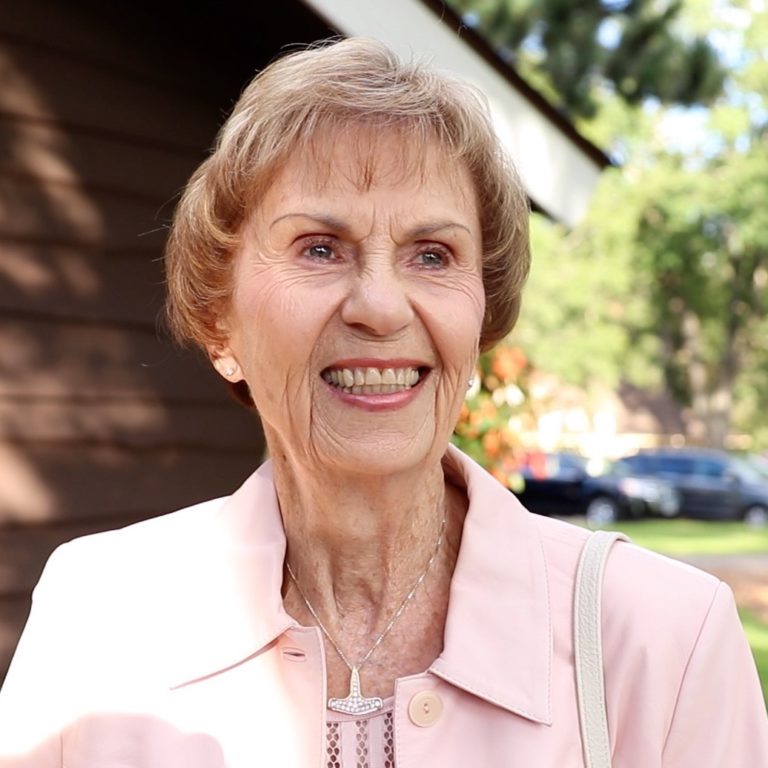 "A number of years ago we designated the Lakes Area Music Festival as a beneficiary in our estate planning. We felt that this was a way to ensure the continuation of fine music in the lives of future generations in our area. The LAMF has led an important role in supporting and encouraging arts education in the greater northern lakes area of Minnesota. They have provided the very best in the arts educational opportunities for our audience of today and for the audience of the tomorrow. They have enriched, inspired and served this community well and have come to be recognized for their artistic excellence. We are thankful for the opportunity of being exposed to great performing artists and entertainers from our area and from around the country who provide enrichment of the best in music.
I consider it my extreme pleasure to work with and support this fine organization."
–Norma N. Neumann

Learn More
We would love to meet with you to confidentially discuss your giving options.
SCOTT LYKINS
Executive Director
scott@lakesareamusic.org
(218) 275-5263
Let Us Know
If you have already included LAMF in your estate plans, please let us know.
Contact Scott Lykins for a confidential conversation, or simply click below and complete and return our Planned Giving form.
What is a Planned Gift?
Establishing a planned gift gives you important benefits today while supporting our mission for generations to come. Gifts take a variety of forms, including:
Bequest In Your Will
A simple, flexible and versatile way to sustain the mission of the Lakes Area Music Festival for generations to come is a gift in your will or living trust, known as a bequest. In as little as one sentence you can include LAMF into your will. As your financial situation and families priorities change over time, adjustments can be made easily, with LAMF as the beneficiary of a percentage of your estate or a set amount.
Beneficiary Designations
Retirement plans and life insurance policies are a couple of ways to designate LAMF, separate from your will, and remain flexible over time to review and adjust anytime you wish. Because LAMF is tax-exempt, the entirety of your gift will help support our mission; this is advantageous because it eliminates federal income taxes which may be applicable for your dependents.
Charitable Gift Annuities
When supporting the Lakes Area Music Festival you shouldn't feel like you are choosing between your philanthropic goals and financial security. You can support our work while receiving fixed payments for life by establishing a charitable gift annuity. This provides you with regular payments of disposable income while also supporting our work, and also provides important tax benefits when you itemize. After your lifetime, the remainder will support the ongoing programs of LAMF.
Charitable Remainder Trusts
In a charitable remainder trust, an irrevocable gift of cash or assets such as real estate is made to a tax-exempt trust. You get back a stream of payments for life. One of the main benefits of these trusts is that you can donate assets whose value has grown significantly while avoiding the tax on the long-term capital gain on contributed appreciated property.
LAMF Legacy Society
Member Benefits
Donors who make planned gifts and tell us about their intentions become members of the LAMF Legacy Society. Members of the Society enjoy:
Invitation to an exclusive annual event (post-COVID);
Recognition in our season program book;
Inspiring others to make a gift of their own!
Current Members
James and Meredith Bloedel
Mary and David Boran
Susan Brown
Roger and Kathy Lykins
Scott Lykins
Curt and Sandy Nielsen
Norma Neumann
Deb Prazak
Carol Russell
John Sullivan
John Taylor Ward
Don Wennberg
Gervaise Wilhelm